A Flyye MBSS Backpack can spawn by the boilers on the Factory map. A good location to check in case you need a bigger backpack on a scav run. Plus, you may be surprised with what you can find inside these loose backpacks. MBSS Backpacks will often contain additional items such as Provisions or Ammo. In rare cases, players have reported finding rare keys, weapons and weapon parts. This guide will help show you were to look for it.
Location of Flyye MBSS Backpack Spawn
The Flyye MBSS backpack can be found resting at the northern base of the large boilers near the glass hallway. The glass hallway is a PMC spawn and a location where you will need to use a set of tools to repair a control panel for Mechanic's Farming – Part 1 quest. The boilers are on an elevated platform that can be accessed by two sets of stairs or a knocked down section of fence that you can jump on.
Flyye MBSS Backpack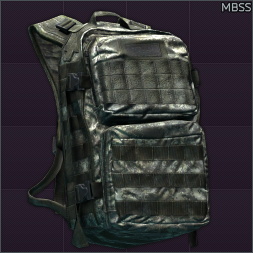 The Flyye MBSS Backpack is a 4×4 16 slot backpack available early on in the game. You can acquire it through barter trades from Peacekeeper (LL1) or Ragman (LL1) for a damaged hard drive or dog tags, respectively. It can be sold to Ragman for 6,979 roubles. As a 16 slot item this results in a value of 436 roubles per slot.
Other Spawns
Check out our other guides on farming items that can spawn on the Factory map.
Have you found some notable loot in the game? We would love to hear about it! Send us a note using our contact form.