The local residents in the Customs area of Tarkov had to escape in a hurry with many abandoning their cars and vehicles. As a result, in the rush and mayhem many citizens left their belongings behind. Our scouts have uncovered one such location where an MBSS backpack was left in a bus in the Customs area. Learn about where this backpack can spawn with this guide.
Location of MBSS Backpack Spawn
When crossing the bridge that spans the river on Customs you will come across a few abandoned cars and buses. If you check the seats of the bus you may stumble across an MBSS backpack waiting for a new owner. Search the backpack for items or take it with you if you needed a backpack. You may be surprised with what you can find inside these loose backpacks. MBSS Backpacks will often contain additional items such as Provisions or Ammo. In rare cases, players have reported finding rare keys, weapons and weapon parts.
Flyye MBSS Backpack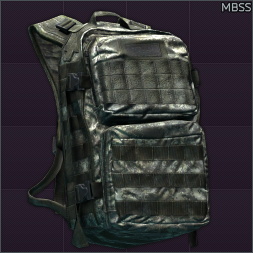 The Flyye MBSS Backpack is a 4×4 16 slot backpack available early on in the game. You can acquire it through barter trades from Peacekeeper (LL1) or Ragman (LL1) for a damaged hard drive or dog tags, respectively. It can be sold to Ragman for 6,979 roubles. As a 16 slot item this results in a value of 436 roubles per slot.
Other Spawns
Check out our other guides on farming items that can spawn on the Customs map.
Have you found some notable loot in the game? We would love to hear about it! Send us a note using our contact form.
This article was written during Escape From Tarkov version 0.12.7.9018.